Foothill Social Studies Department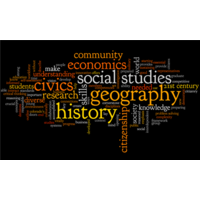 On behalf of Foothill High School's Social Studies department, welcome to the new school year. As always, we are excited to provide a rich and engaging history,
civics, economics, geography, and psychology curriculum that will inform and
engage your students and make them think deeply about the world that they
inhabit.
A passion for Social Studies and teaching, however, is not all that is required to
provide this high quality curriculum. A wide variety of equipment and supplies are
also necessary. We continue to struggle to secure the necessary school funds needed
to provide basic supplies, maintain existing equipment, and enhance and expand our
curriculum resources. We rely upon grants and donations to supplement our
department funds to do what we do.
Please note that ALL students in each class will have
access to the same instruction, materials and activities whether or not your family
chooses to make a donation at this time.
您的捐款在法律规定的最大范围内可抵税。没有提供任何商品或服务来交换您的捐助。 Foothill HS General Fund是501(c)(3)非营利组织,税收ID:Not required